Worried by the infrastructural decay in his Alma Mater, St Francis Secondary School, Eket, Akwa Ibom State Governor, Pastor Umo Eno has instituted a trust fund to help facilitate rehabilitation of the school.
Speaking during a visit to the school, Governor Eno recalled that the school used to be a model with beautiful edifices, but lamented the level of dilapidation that has taken place over the years.
He noted that from the trust fund, funds will be drawn to cater for facility upgrades of the school and also ordered the Ministry of Works and Fire Service to commence perimeter fencing to improve the security of the school.
The Governor recalled that many years ago, his parents who were residents in Lagos sent him to the School basically to associate with the Akwa Ibom people, learn the culture, and especially the language.
He recalled the fond memories and relationship with seniors, classmates and teachers and specifically called out some of his classmates as well as the aged wife of the then principal who was among the audience.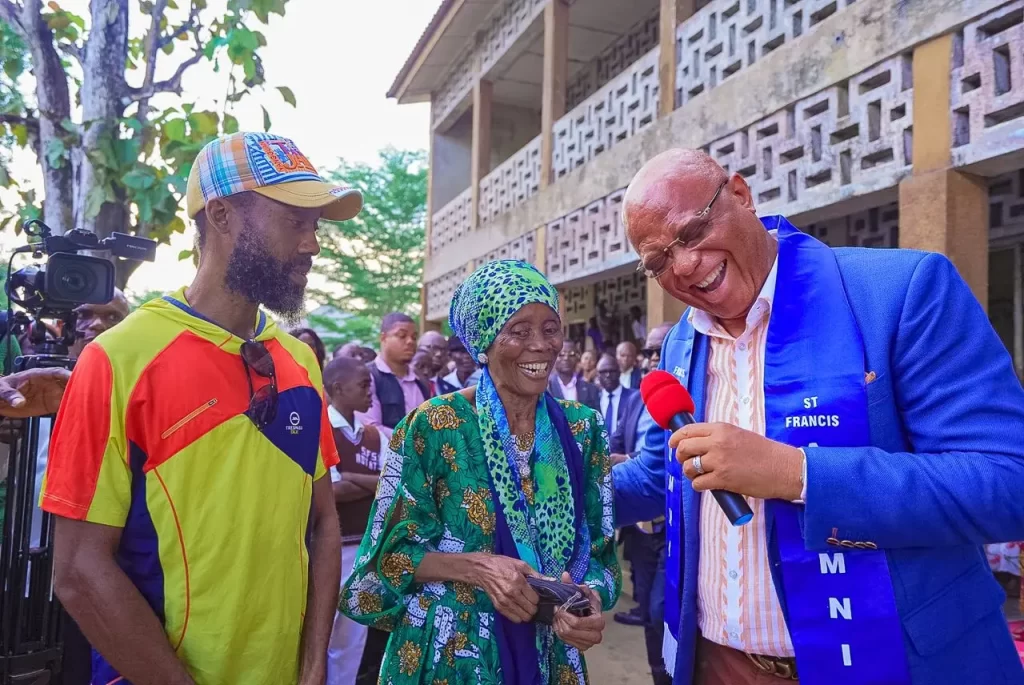 Governor Eno assured everyone that the school would receive serious attention to return it to its good old days, and appealed for support to actualise the vision.
While addressing the students, he said, "It doesn't matter where you are, or the school you attended. What matters is your approach to your studies. If you face your studies, I can assure you that the sky will be your limit. This visit today should inspire you that you can attain any height in life you desire. All you need is to concentrate on your studies. We will make this place conducive for you to learn" he assured.
READ ALSO | UNIUYO To Honour Vincent Enyeama
The Governor who spoke with a great sense of nostalgia, took a walk to the dormitories and other facilities which were all in a sorry state.
Earlier, the Alumni President, Mr Sam Uko, Chairman of the BOT, Prof Etie Ben, and the school principal, all expressed gratitude to God for choosing and elevating one of them to the enviable position of a State Governor.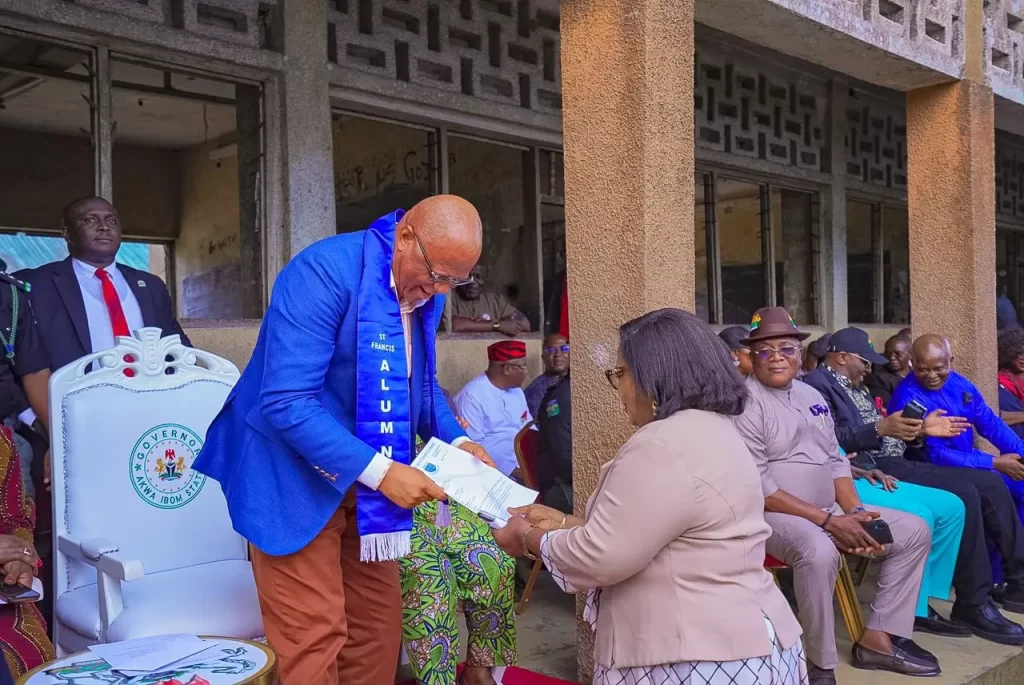 They appreciated the Governor for remembering and visiting the school and appealed that the school be made a model in the State and beyond.