Christian worshipers are no longer safe as they are being hunted by traditional worshipers in Adim Community in Biase Local Government Area of Cross River State.
CONVERSEER gathered that the traditional religion worshippers have burnt churches, destroyed church equipment and worship items in the last four years in the community.
One of the victims, Rev. Victor Okon, Senior Pastor of Christ Divine Liberation International Church, said the persecution of Christians in the area has become life-threatening amid harassment and intimidation.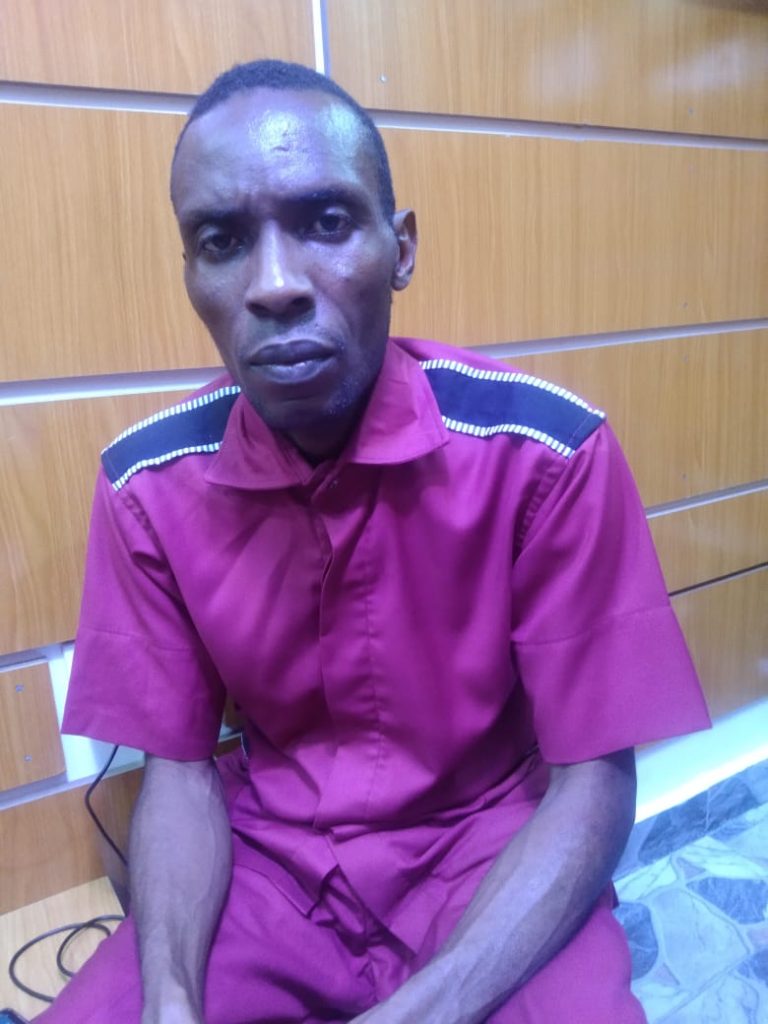 Rev. Okon who doubles as the Coordinator of Pentecostal Fellowship of Nigeria (PFN) and Vice-Chairman of the Christian Association of Nigeria (CAN) in Biase made the disclosure on Sunday (15 Oct. 2023) while addressing the press in Calabar, the state capital.
The cleric noted that the persecution of Christians by the traditionalists has become an annual issue since it began four years ago, adding that the crux of the matter has been the annual new yam festival usually celebrated in the locality.
He said that the traditionalists have not hidden their desire to ensure that churches in the area are shut for two days during the festival celebration.
"They claim that we (church) desecrate their holy days as we have no right to worship during the new yam festival," Rev. Okon said.
Okon said in the recent development, the traditional worshippers attacked their members while sharing flyers for an upcoming church programme in the area.
"They were not only attacked, they went ahead to destroy the sound system and vehicle used for the evangelism.
"This issue began in 2019 when they started confiscating megaphones, Bibles, and torches of Christians who go out for morning prayers.
"This usually occurs between the months of July and August. They come out with the proviso that the two months shouldn't be used to preach anything about Christ anywhere near the community.
"To resolve this issue amicably, I have met with the clan head of the community to ensure peace reigns," Rev. Okon stated.
He, however, added that the issue took a different dimension in this year's new yam festival when his church and others were destroyed.
"We don't interfere with their procedures, processions and any activity before, during or after their festival but they kept attacking us.
"We have reported this matter to the police but at the moment, we are not satisfied with their handling of the matter. That is why we are calling on Governor Bassey Otu, the Inspector General of Police (IGP) to come to our aid. We can no longer bear this kind of threat.
"As I speak, I'm in hiding, I can't enter my community freely – even where I went for safety, they have also traced me there to harm me.
"We are Nigerians, we have rights which include freedom of association and worship that are basically guaranteed in Nigeria's constitution," the pastor said.
READ ALSO | Cross River Leverages Zipline Tech to Deliver Over 600,000 Drugs, Vaccines in Hard-to-Reach Areas
The Clan Head of Adim, HRH Onun Etim Ofem Owai refused to comment on the matter when contacted.
However, some villagers said there were plans to make peace but it was left to the parties involved to decide, adding that those involved were the only ones who know their motives.
Meanwhile, SP Nelson Okpebi, Police Public Relations Officer of Zone 6, confirmed to incident, noting that it was under investigation and has been assigned to a unit known as X Squad.
He said: "I am aware of the matter. A pastor wrote a petition to the police from Adim. We are investigating the matter, X Squad is the unit handling it – that is all I can tell you for now."