By Kingsley Agim; Ejeh Peter
The Cross River State Commissioner for Health, Dr Henry Egbe Ayuk has expressed excitement and satisfaction at the pace and quality of work in the construction of the European Union/United Nations-supported Ultramodern Fistula Centre at General Hospital, Calabar.
Dr Ayuk, who made the assertion, Monday, November 6, 2023, when he visited the project site at the premises of General Hospital, Calabar, said the Governor Bassey Otu-led administration is pleased with the progress of work, which is presently at 85 per cent completion, and thanked the EU-UN's Spotlight Initiative for funding such an important project in the State.
He equally thanked other partners who are contributing to the success of the project, while emphasising due diligence and quality assurance.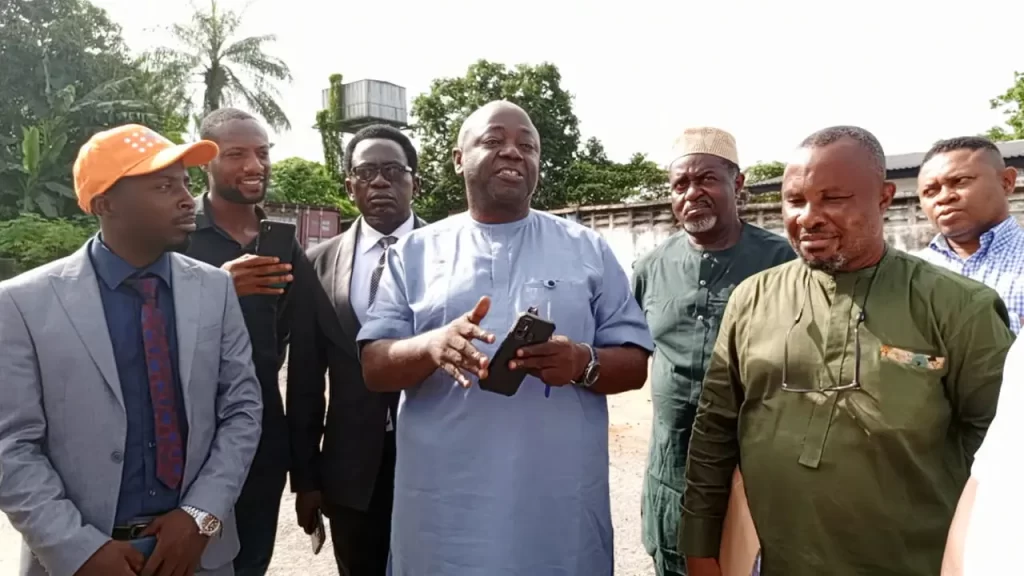 "I am particularly delighted that this project will be ready for commissioning by His Excellency the Governor of Cross River State, Senator Bassey Edet Otu in the next one week. This project was signed and started by me and I count it as one of our hundred days in office achievement. I appreciate the effort of our partners the Spotlight Initiative, the Ministry of Women Affairs, site engineers and all those responsible for pushing this project to this level. I encourage everyone to put in more effort in the completion of this project which would be a great feat for Cross River State health sector and Nigeria at large," the Commissioner remarked.
On his part, the site manager, Architect Ukpong Bassey assured that the project will be handed over officially to the Government for commissioning within the next seven days stating that the work is already 85% done.
READ ALSO | UNICROSS Alumni Set Up Committees Ahead Of National Convention
Also speaking, the Chief Medical Director of General Hospital Calabar, Dr Kenneth Takim, lauded the Commissioner for Health for his keen interest in ensuring that the project meets specifications. He said, when completed, the Fistula Centre would open yet another channel of service at the Hospital.
"We are expecting stock in a couple of days to call this project a wrap. I congratulate the Commissioner and partners for creating this window and this will really help in tackling fistula and gender-based issues in Cross River State," Dr Takim concluded.
The centre, when operational, will provide repair surgeries, care and rehabilitation for victims of obstructed labour who end up with fistula and fistula-related complications. The centre will also provide comprehensive treatment and care for gender-based violence.
Commissioning of the project by the State Governor, Sen Bassey Otu, has been slated for Tuesday, November 14, 2023.