By Paschal Achu
The ROG Magic 7 Plus super version of the gaming laptop has been launched for the first time. It exclusively uses the AMD Ryzen 9 7945HX3D flagship gaming processor, and is equipped with an RTX 4090 notebook GPU, and is currently in stock – CONVERSEER learned.
According to the officials, the new ROG Magic 7 Plus Super Edition exclusively uses the AMD Ryzen 9 7945HX3D processor, which is built using 5nm advanced technology and Zen4 architecture. It has 16 large cores and 32 threads. The hardware scale is the same as the desktop Ryzen 9 7950X3D CPU specifications. This processor uses 3D V-Cache stacking technology, which makes the L2+L3 cache reach an astonishing 144MB, reducing application loading time and significantly improving the average frames and low frames in the game.
In terms of screen, the Magic 7 Plus Super Edition uses a 17.3-inch event-level gaming screen, a 240Hz high refresh rate, and a 3ms response time Fast-IPS display. It adopts a three-sided narrow bezel design, has a resolution of up to 2.5K, covers 100% P3 colour gamut, supports Dolby Vision, and can display high dynamic range and vivid colours.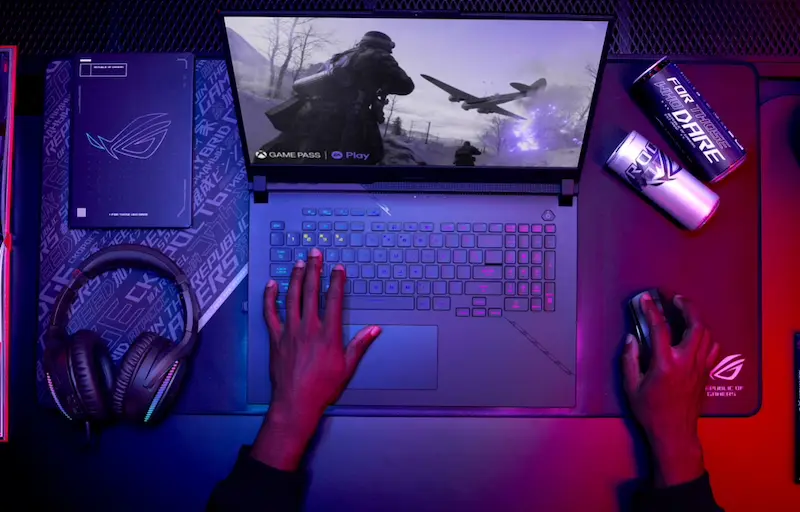 In terms of heat dissipation, this notebook adopts the enhanced version of Glacier Cooling Architecture 2.0, which is designed for ultimate performance. Not only is it assisted by dual Arc Flow fans, 4 air outlets, CPU+GPU dual 2nd generation liquid metal, but the core area is also equipped with a The entire vapour chamber protects hardcore e-sports.
In addition, the Shadow Blade keyboard equipped with it adopts a single-key RGB backlight design, which is precise and controllable and supports the AURA SYNC divine light synchronisation function, making it easy to achieve combined lighting effects with peripheral equipment. The body has a built-in 90Wh large-capacity battery, and the full-featured Type-C interface supports 100W PD fast charging.