Officers of the Nigeria Police Force are taking advantage of the communal crisis that erupted on Sunday (Oct. 1) in Obubra Local Government Area of Cross River State.
CONVERSEER gathered that there was unrest along the Calabar-Ikom Highway, in between Ovonum and Ofatura in Obubra at about 3:30pm.
Several houses, businesses and other valuables were destroyed, especially along the highway which prompted security operatives to man the communities, including the police and army but, the former took advantage of the sour situation and were extorting and brutalising innocent commuters plying the road.
Alex, a commercial driver who regularly uses the road was teargassed and his passengers beaten to a pulp.
Speaking with CONVERSEER after making his journey from Ogoja to Calabar, Alex said the police almost blinded his eyes with teargas over bribery.
"I loaded my passengers from Ogoja to Calabar, on reaching Apiapum Motor Park in Obubra, there was a war which I didn't know about. There were police, army and other forces there.
"The police stopped me at the first checkpoint to give them money, which I did, and moved to the second checkpoint still mounted by the police – they asked me to fuel their car, I appealed to them that I didn't have money, and I am going to Calabar.
"One of them (police) came to advise me that if I am coming back, I should not come back late at night because the place is not safe.
"While discussing, the other policeman came that I should give him money, that, why am I still standing there, I should give them money. I told him that his colleague was trying to give me advice, and then he dragged me from the car that I should come down.
"While dragging me, another police officer came and sprayed teargas directly into my eyes. They started beating me – my hands, neck, back, all hurt – they beat me mercilessly with sticks and cutlasses.
"I couldn't drive with the teargas in my eyes, it was one of my passengers that assisted in driving the vehicle.
"One of them came with a bullet which fell from his pocket, and I picked it as evidence", Alex said.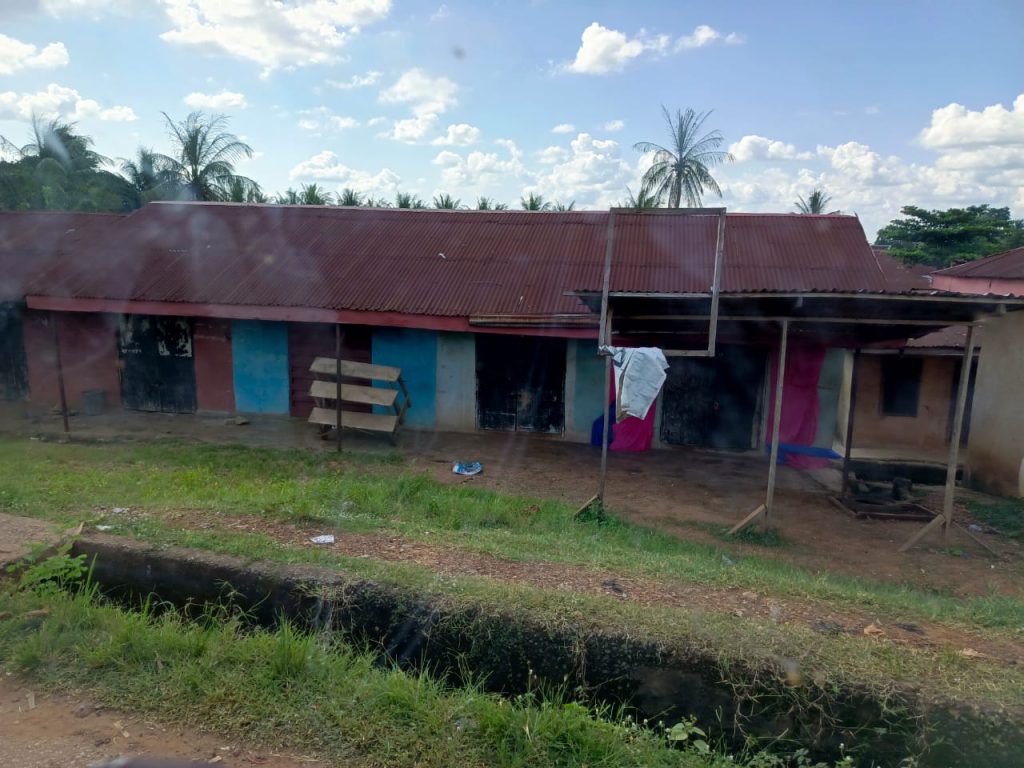 Another victim, a passenger to Alex who spoke under anonymity said he was hit in the face, head, and back with sticks and cutlasses.
"When we got to Ovonum, just after passing the Apiapum Motor Park, everywhere was deserted with some buildings being burnt down and shops locked with goods being destroyed, then we knew something was wrong.
"We met a checkpoint mounted by the police who asked our driver to give them N500 – he negotiated and gave them money – I don't know the exact amount but they allowed us to pass.
"When we got to the second checkpoint, one police officer said the driver must fuel their vehicle and that they are not begging him, he must fuel their vehicle else he is going nowhere. Imagine what a security personnel was saying in the heat of war. Meanwhile, the driver has paid heavily through the numerous checkpoints we passed behind.
"Our driver was pleading with them and then one of them walked up to him to tell him not to come back at night because the place is not safe. Another came from nowhere with a teargas can and sprayed directly into his eyes at point-blank range. The teargas entered one of the passenger's mouths and before we knew it, the entire car was filled with teargas, and then we started coming down from the vehicle.
"While coming down, a tactical police team on Black and Red, they looked like Operation Puff Adder, led by a guy with a bearded cheek, started pouncing on us. The one with a beard slapped my face, picked up a stick they used in barricading the road and started beating my back. That didn't end, he removed his cutlass and started beating me all over, saying I should get into the teargassed vehicle. The same thing was done to other passengers and the driver who could not see. We never said anything, and they didn't ask for any explanation.
"When we managed to leave the checkpoint, on getting to the next one mounted by the army, one of the army officers, after noticing our driver was not driving well, asked him to stop. We told him what happened and he asked all of us to come down from the vehicle and advised the driver not to rub or use water on his eyes.
"We stayed at the army checkpoint for a while but our driver's eyes were still shut before one of the officers asked if anyone could drive, then one of the passengers volunteered and took over the steering," the passenger said.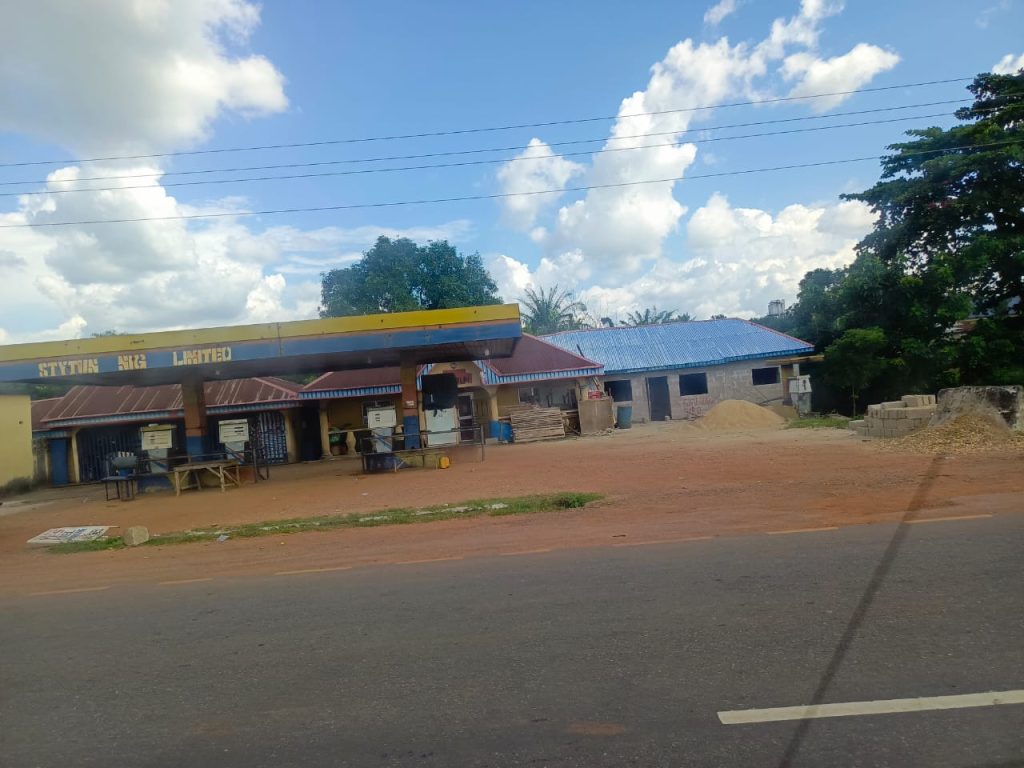 When contacted on the phone, SP Irene Ugbo, the police spokesperson in Cross River State did not take or return her calls at the time of filing this report.
WATCH THE VIDEO BELOW