Little Miss Favour Evans needs your help to undergo surgery following an adulterated kerosene explosion that got her in bad shape at the age of one.
The sad incident happened last year, on the 13th of September 2022, to be precise. She was a year old at that time.
Favour lives with her mother, Ms Joy Georga Evans and a brother who is 11 years old in a single-room apartment at 5, Abua Street, Off Edibe Edibe in Calabar South, Cross River State.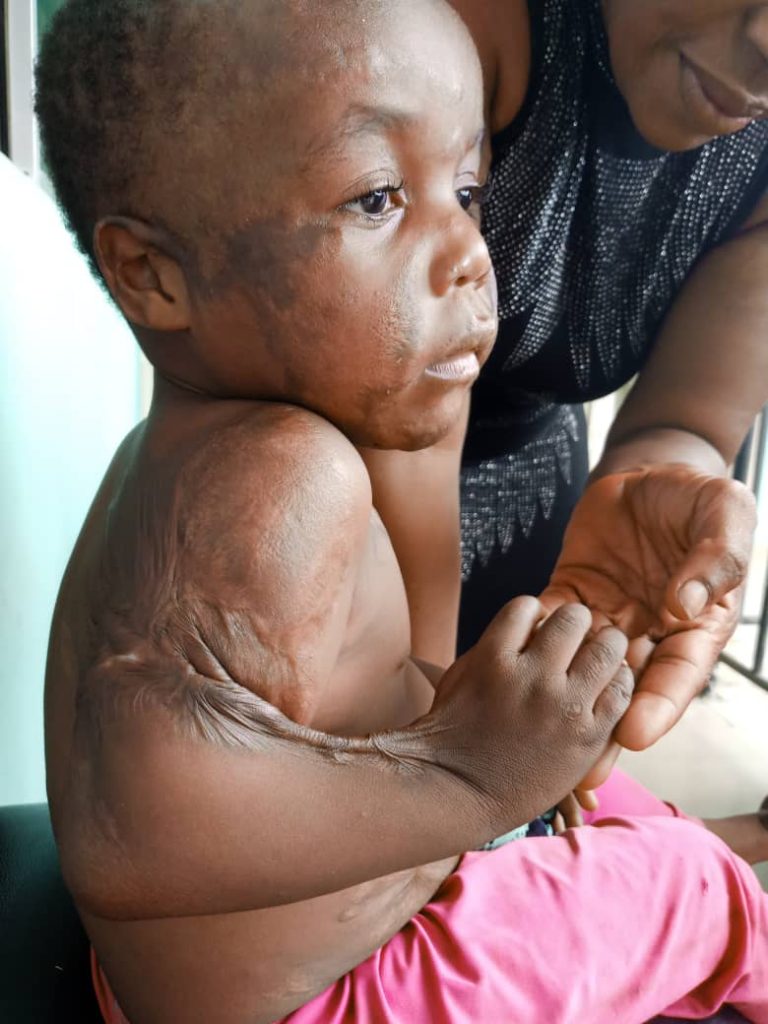 On that day, Favour's mother, Ms Joy Georga Evans was cooking with a kerosene stove in the room while the baby was sleeping and the stove exploded. Ms Evans and her son were outside when this happened.
READ ALSO | Appointment of Olukoyede as EFCC Chairman Unlawful, Illegal – Nigerians React
She could not afford hospital bills, so she took Favour to a traditional medicine home. The burns were badly managed by the traditional medicine, leaving Favour's right shoulder glued to her right elbow.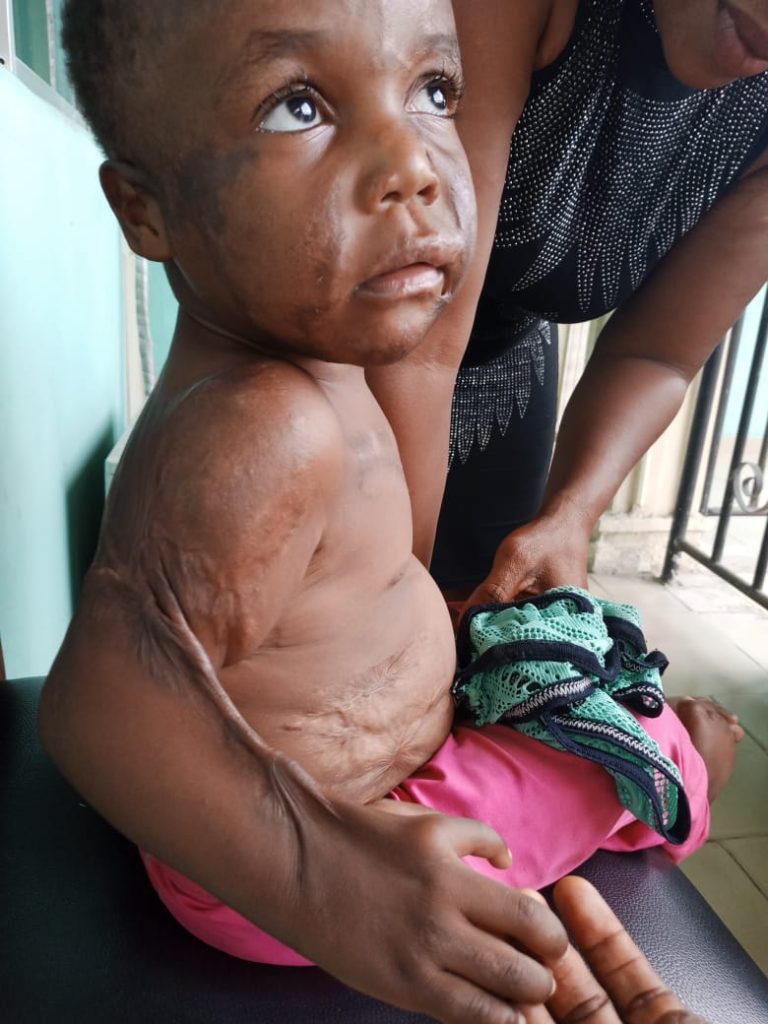 Favour who is now two years old is struggling to live a normal life.
She needs seven million naira (N7,000,000.00) for surgery (repairs) for her to be able to use her right hand and move freely.
Her last hope is help from Nigerians.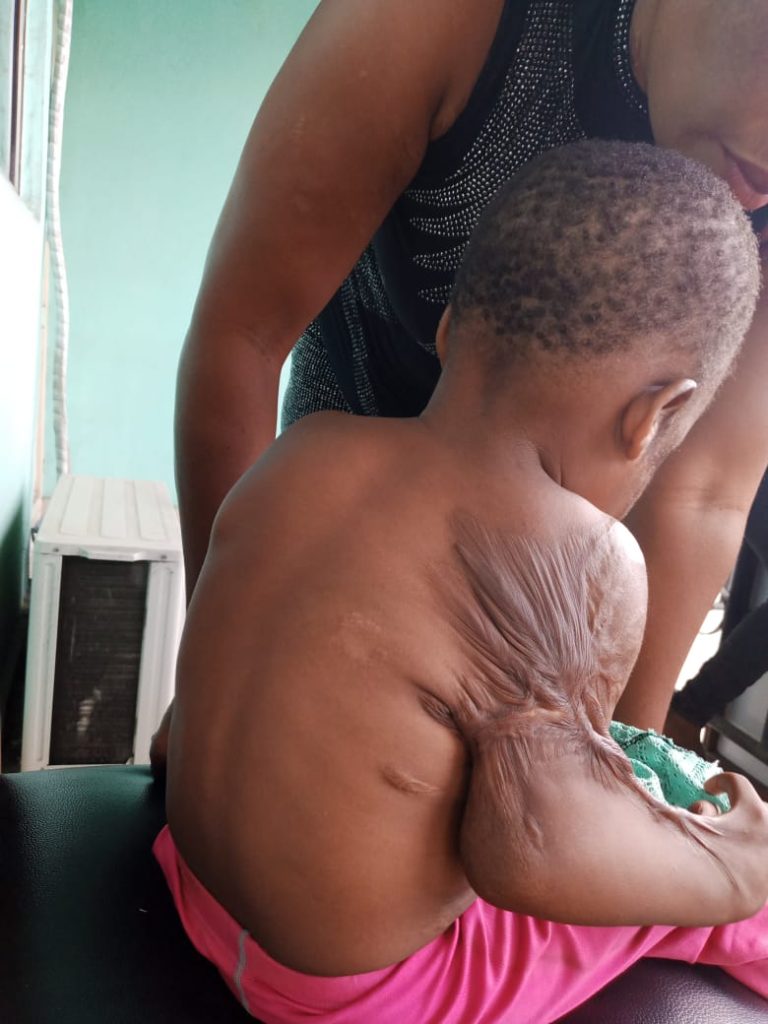 Below are the bank account details and phone number of Favour's mother.
Account Number: 0390125360
Account Name: Joy Georga Evans
Bank: EcoBank
Phone Number: +2348101886994
Name of Hospital: Peace Medical Centre, Calabar
Doctor: Dr Edet Jonah Attih
Doctor's Phone No.: +2348036669406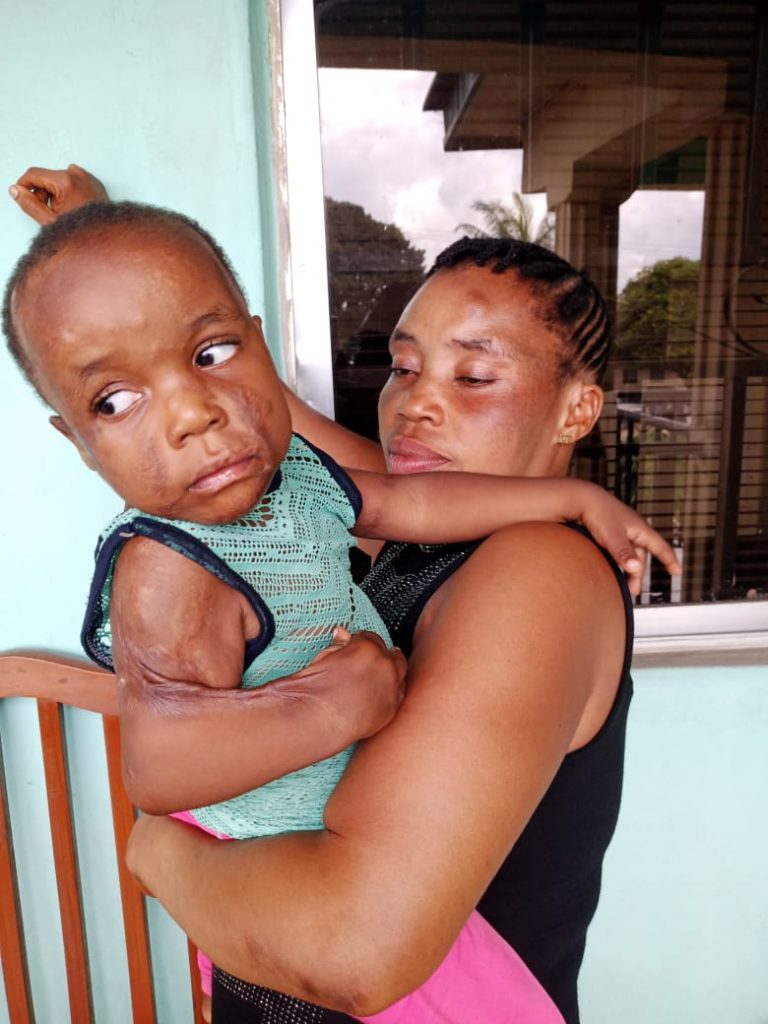 God bless you as you save Favour's life.
If you are in doubt, you can also contact Tina Todo, a Journalist with The Guardian Newspaper on +2348030642202, who is currently assisting the family. She will also ensure the money is not mismanaged by Favour's mom. You can reach her if you make your contribution as well.
WATCH THE VIDEO BELOW