By Ugoji Nwabueze
On the 17th of November 2023, the curtains will draw on the outstanding and shinning historic era of Prof. Ene-Obong Effiom Ene-Obong, former Vice Chancellor of Cross River University of Technology (CRUTECH) who will be committed to mother earth at Ikot Eneobong Village, Calabar.
His death underscores the vanity upon vanity of man as dust and rubbish. Then, the critical and vital question will be, what will you be remembered when the void fills the vacuum?
He was an erudite professor of Plant Breeding and Crop Biotechnology and a fellow of the Nigerian Academy of Science with a research interest in the conventional breeding of forage grasses, cowpeas, etc. He was a bright scholar of the international dimension. All these are rubbish and vanity.
While alive, Ene-Obong found that nothing makes life sweeter than making people happy. He was a happy man and took seriously things that promoted his happiness and that of others. He was our man Friday.
READ ALSO | NLC Gives Reasons For Indefinite Nationwide Strike
He discovered that his greatest trophies are the tears he wiped away from people's faces, not the things he acquired. He lived a modest life woven around integrity, less greed and service to humanity. He was a just man who symbolised justice, equity and good conscience. He was a Vice Chancellor we can truly call our own with openness and candour.
In life, people defend, stand by you and honour you even in death when they realise you value them and cherish the true essence of friendship. Prof Ene-Obong was never a man of gossip and never subjected any staff to tortuous punishment on the basis of unverified rumours peddled by idle staff and students. He lived for tomorrow.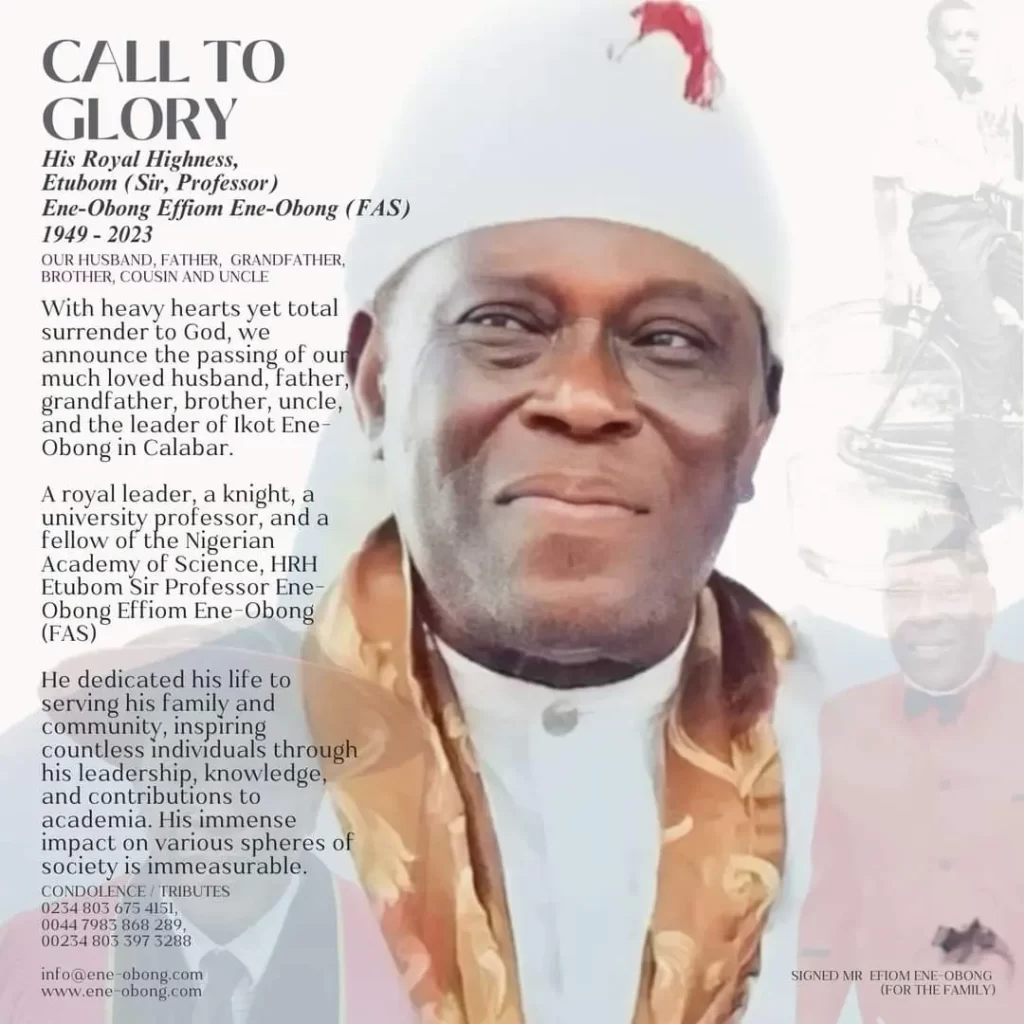 We bid farewell to a man of academic valour and candour! A man whose vision, diligence and openness helped to shape the foundation of the new University of Cross River State (UNICROSS).
Ene-Obong will live in the cherished memories of mortals like me and those treasure the contact. When Jehovah will remember and call on all those sleeping in the grave he will hear.