By Our Reporter
Participants and stakeholders to the just concluded workshop organised by the National Teachers Institute (NTI) Kaduna, for forty primary school teachers at the Teachers Continuous Training Institute (TCTI), Biase in Cross River State have rated the Institution as the best teacher training centre in Nigeria alongside the NTI.
Observers on a 3-Day seminar tagged: "Global Goals for Sustainable Development" which was held between 15th – 17th November 2023, lauded the concept, which according to them stands unequalled in terms of hospitality, facilities, formations, training and research and overall planning.
According to Malam Suleiman Jibril, a teacher from Kaduna State, "The equipment on ground are in line with the latest technological advancement obtainable in modern learning anywhere.
"The TCTI is one of the best teacher training institutions of development l have seen. The facilities are superb and the place is second to none. It is even included in our report."
Another teacher, Mr Leonard Iyeje testifies that: "The Institute has inculcated great knowledge into me with its up-to-date training facilities and l am happy that my students and wards back home will have something new to learn from this experience."
Continuing, Iyeje said "The amenities are the best anyone can imagine in this country. Sincerely, l was amazed at what l saw on ground."
READ ALSO | UNICAL Wins Hosting Rights For NUGA 2026
An elated Mrs Emilia Matiki noted "The place is one of its kind. From the location, high-tech facilities, instructional materials, to the general coordination we were all very impressed with what we saw at the TCTI and l hope to be there for another training. It was indeed a wonderful experience."
The State Coordinator, Cross River State Chapter of the National Teachers Institute, Mr James Edet affirmed the comments made by the visiting tutors, highlighting the importance of the Institute to national integration and learning.
Several commendatory reviews received from participants and observers in the pedagogical profession abound before and after the drills.
Addressing participants after the exhibition, renowned educationist and pioneer Director-General of the TCTI, Professor Taoheed Adedoja, hinted that the Institute is open to local and foreign collaborations as a way to foster learning. Professor Adedoja thanked the NTI for the continued synergy in enhancing teachers' growth.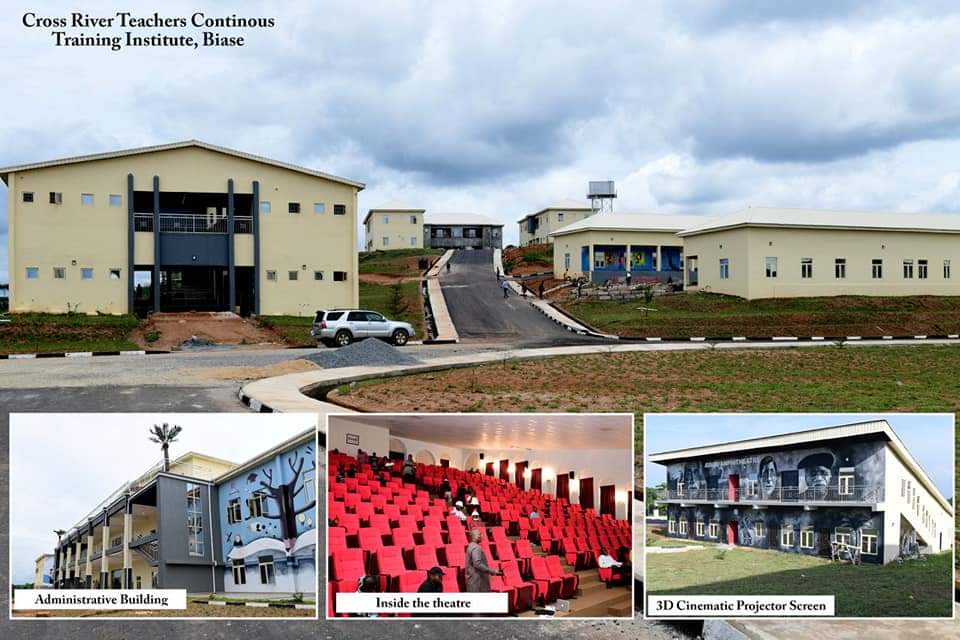 The TCTI, solely owned and financed by the Cross River State government, was conceived to boost manpower development and guarantee quality learning that meets global teaching.
It is the first CERTIPORT-approved institution for digital literacy proficiency testing with a view to filling the gaps in knowledge and skills needed for global employability and competitiveness.